Click Here for Information on the 2015-2016 All-Star Registration Process!
Click Here for our Registration Packet!
Pages 8 - 13 & Page 15 must be given to our front desk, along with May tuition and your athlete's $30 USASF fee in order for you athlete to be registered!
Did you Purchase a Groupon that you'd like to Redeem??? Click Here to see which classes are available.
13 TYME WORLD CHAMPIONS!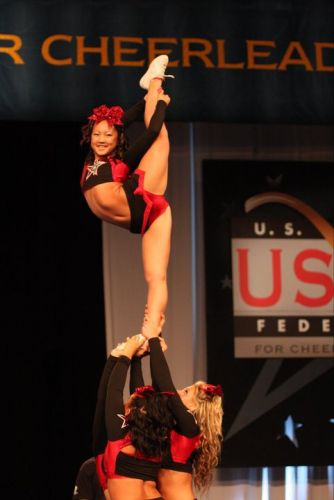 ---
Come join the 13 Tyme World Champion GymTyme All-Stars
*Fees paid may be refunded within 30 days of unforeseen circumstances including serious injury, illness or death.
**GymTyme does not issue refunds for unexcused absences nor inclement weather. Credits may be issued in approved circumstances if the gym is contacted prior to the missed class.